The Christian faith is a binary proposition. Either Jesus is who he says he is or he's not. Either you've committed your life to him or you've not. Either his Word is true or it isn't.
I understand the desire for shades of gray. Because the gray gives us room to maneuver, excuse, and rationalize. The gray is an illusion.
Jesus is who he says he is, or he is a lunatic and a liar.
And before you claim that he never really said he was God, remember his contemporaries killed him for it.
I know by most standards we're good people. We don't hurt anyone. We're really not bad enough to need a Savior. But our goodness is not the issue. Our badness is. No one is perfect, pure, and spotless. No. One.
I talked to a friend who described her faith as strong and one day and weak the next. She believes when she does right, her faith is strong. When she does wrong, her faith weak.
This is not how it works.
Either you believe Jesus died for you and paid your penalty or you don't. There is no sliding scale, no grading on a curve.
When you question your faith, don't confuse the issue with what you've done, or whether or not you deserve it, or how you've messed up again. That issue has been settled.
You did screw up. You don't deserve it.
The only question you have to answer is this: do you believe Jesus died and paid for it?
If you believe that, face the day with a smile knowing what you did yesterday is covered. Remember what He's done today when you're tempted. You're loved, accepted, called, pure, and clean.
If you don't believe it, do whatever you please but also embrace the idea that there is no God, there is no purpose, and your life is ultimately meaningless.
There is plenty of gray on other matters of faith but not here. You have two options and you can only pick one.
Ecclesiastes 1:2-11
2 "Meaningless! Meaningless!"
says the Teacher.
"Utterly meaningless!
Everything is meaningless."

3 What does man gain from all his labor
at which he toils under the sun?
4 Generations come and generations go,
but the earth remains forever.
5 The sun rises and the sun sets,
and hurries back to where it rises.
6 The wind blows to the south
and turns to the north;
round and round it goes,
ever returning on its course.
7 All streams flow into the sea,
yet the sea is never full.
To the place the streams come from,
there they return again.
8 All things are wearisome,
more than one can say.
The eye never has enough of seeing,
nor the ear its fill of hearing.
9 What has been will be again,
what has been done will be done again;
there is nothing new under the sun.
10 Is there anything of which one can say,
"Look! This is something new"?
It was here already, long ago;
it was here before our time.
11 There is no remembrance of men of old,
and even those who are yet to come
will not be remembered
by those who follow.
13 Now all has been heard;
here is the conclusion of the matter:
Fear God and keep his commandments,
for this is the whole duty of man.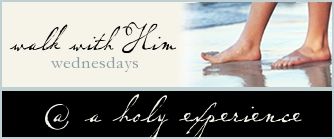 Who am I?

Hi, I'm Eyvonne. I'm idealist who masquerades as a realist. I write about the tension between the ideal world Jesus described and the reality we see around us — with some parenting, work, and relationships mixed in.

{ More About Me }